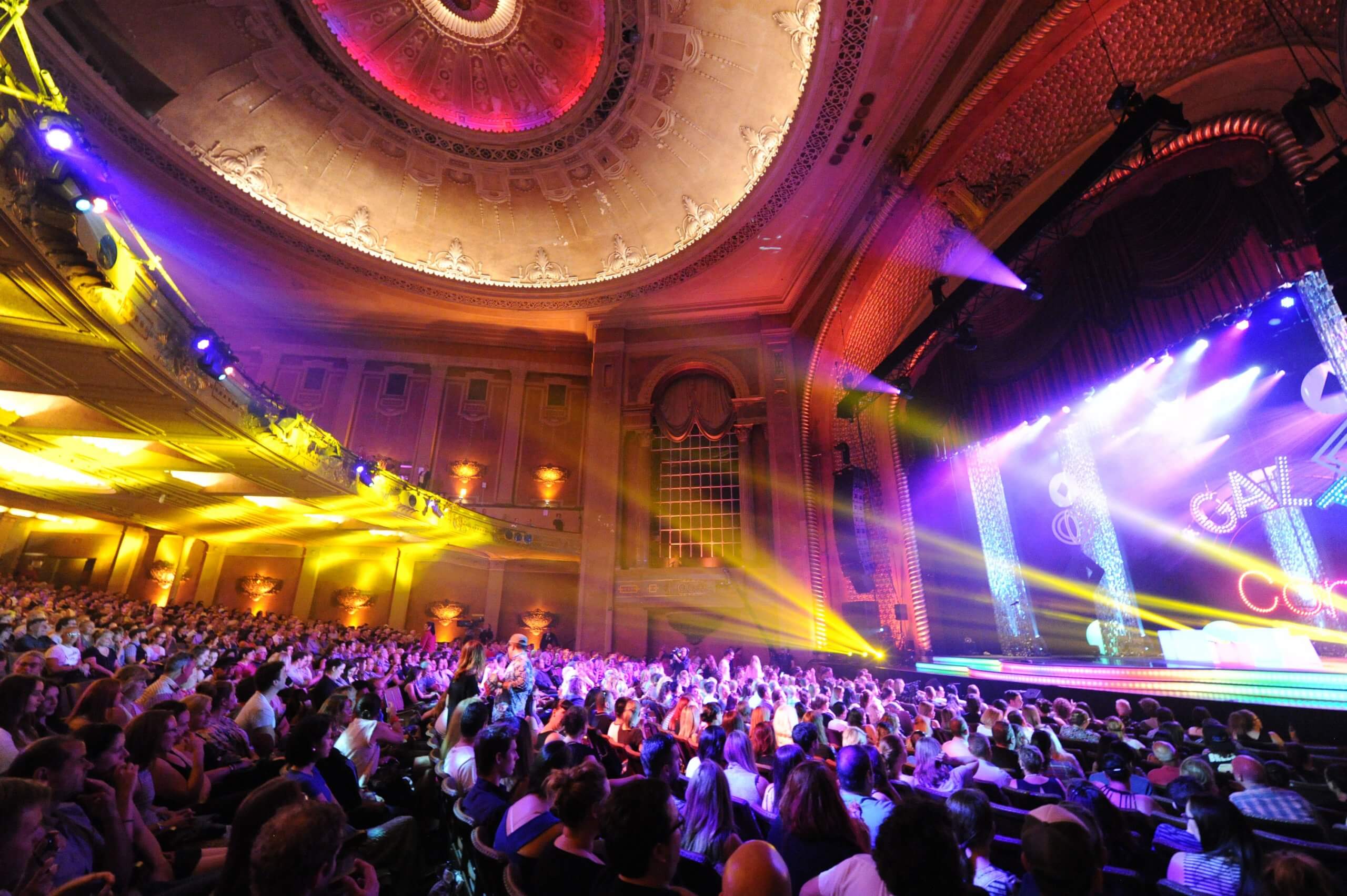 Photograph: Jim Lee Photo
What's new in Melbourne this Autumn
The weather's cooling off, but Melbourne's only getting hotter with a world of events strutting their stuff into town. All promising moments, tastes, thrills and tunes you'll find hard to forget.
So, what does Melbourne have to offer this Autumn?!
Here's your season's top 9 bucket list to go by.
1. Laugh out loud, with Melbourne's International Comedy Festival
With so many acts lighting up Melbourne's comedy scene, knowing where to start's the main question.
We'd say book a few of your favorite acts, but also let yourself wander up to a kiosk and buy a ticket for what's on and available that night. Because who knows, you might stumble on something you weren't expecting, something that might have you grinning from ear to ear.
Melbourne's International Comedy Festival- March 30 to April 24 2022
2. Australian Grand Prix fever
Finally, the Australian Grand Prix is set to hit the track this April. With two years in the waiting this is sure to be one to remember where stakes and F1 fevers are high. Catch the race track side or at any good Melbourne pub.
The Australian Grand Prix April 7-10 2022
3. Hamilton, need we say more?!
The world acclaimed, multi-award winning musical Hamilton has finally arrived in Melbourne and it's one not to be missed.
Based on the story of American founding father Alexander Hamilton, Hamilton the musical is revolutionary with its score featuring hip-hop, jazz, R&B and Broadway.
Tickets will sell out fast, so get booking and get ready to take your seats and witness the musical that changed how the world takes to Broadway.
Hamilton March 1 to August 14 2022.
4. One pinot, two pinot, three. Pinot Palooza is coming for you.
Yep, Pinot Palooza is back for its 10th anniversary, with a world of wine to feast on. The line up is huge with Pinot Noirs from Australia, New Zealand and beyond all in one place and all lining up for a taste. You'll also find some of Melbourne's best food too, ready to fill your stomach to the nines so you can go back for more of the delicious red stuff.
5. Fall Follies with Australia's Burlesque Festival
Bringing all the frills, frivolities and follies to the yard, the world's best cabaret and burlesque artists are coming to play in Melbourne for Australia's Burlesque Festival. So get ready to get entwined in a show that's set to surprise and entertain.
Australia's Burlesque Festival May 12-15 2022
6. Get on the beers at GABS
Tap into 110 new festival beers from across Australia and New Zealand and enjoy getting a taste of over 70 of the best craft breweries going round. There will also be beer and food pairing demos and an endless supply of entertainment, like silent discos, beer chats with the best of the best, a roving band and beer hall games.
7. If the shoe fits- Cinderella the musical
The Tony Award winning musical by Rodgers & Hammerstein has everything you could dream of, plus a few new twists to the tale that are sure to surprise in this lavish production.
Cinderella the musical opens May 20 2022
8. Melbourne's first 'ARTCADE' awaits
West Side Place arcade turned 'Artcade', brings Melbourne a FREE art exhibit housing some of Australia's biggest artists all under one roof. Walk alongside staggering Adnate pieces. Be immersed in works by Rone and Reko Rennie and experience a whole new way to take in murals and art installations.
'Artcade' is located at West Side Place on Lonsdale street and closes May 31 2022.
9. Find your Happy Place
This could be one of Melbourne's most Instagrammable events ever! With rooms booming with floating confetti and immersive experiences, like a room that smells like freshly baked cookies or full to the brim of blooming flowers. So grab a friend because your selfie game is about to level up with this experience that's sure to get all the likes.
Happy Place April 1-May 1 2022
And if all that isn't quite enough, a stop or two at one of Melbourne's famous food districts, restaurants or cafes is sure to fill up that spare time and make the perfect pit stop to decide what autumn event to check out next.
Better get cracking though, that's a lot to get through in one season!